Non Waterproof 100% Cotton Quilt or Doona Protector Zipper Close. Protection from Dust Mites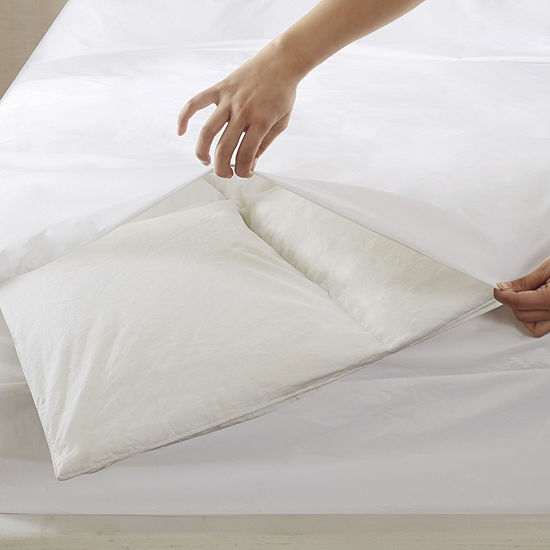 Cotton Non Waterproof Doona / Quilt Protector. Dust Mite Protection.
Made from 100% cool tight weave cotton
Pore size 4nm microns
Suitable for hot sleepers or warmer months
Machine wash& tumble safe
Perfect solution for Asthma&Allergy sufferers
Hotel Quality
Hypoallergenic
Easy to install zipper close
Quilt protector Waterproof backing liner 100% polyester smooth sleep surface. Bed bug & dust mite protection
Protect.A.Bed Staynew Smooth Doona / Quilt Protector Ultimate Dust Mite & Stain Protection
Protection from dust mites allergens spills & stains
100% smooth polyester sleep surface
Waterproof  breathable membrane backing machine wash& tumble safe
5 year warranty against fabric and manufacturing defects.
This protector has been approved by the National Asthma Council
The internal SecureClip System on the inside ensures the quilt remains in place.