Product Description
We Sell And Recommend Protect.a.Bed Protectors Australia's #1 Selling Protector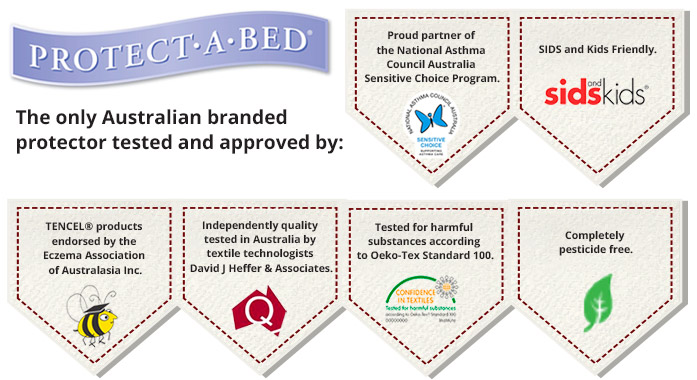 Everyday Smooth Polyester Waterproof Pillow Protector
 These zippered Smooth Poly Pillow Protectors feature an everyday polyester sleep surface, best for everyday value. They protect your pillow from spills and stains, and you and your family from the allergens caused by dust mites, mould and bacteria.
Features:
Protect-A-Bed's® Miracle Layer is soft and comfortable yet waterproof and breathable.
Protecting your pillows from moderate spills and stains.
Protecting you and your family from dust mite, mould and bacterial allergens.
100% smooth polyester sleep surface, perfect for everyday family use.
Machine wash and tumble dry.
Standard, European and U-Shaped/Boomerang pillow protectors are available with zippered closures.